ICT piloting at Community Level
Focusing on ICT (Information and Communication Technology) is one of highest priorities of the government of Bangladesh. SDF has taken initiative to test run a sub-project on ICT to train a small number of community people on using internet to put information to MIS (Management Information System) database. To begin with, a pilot initiative has been taken up in 30 villages from 3 regions (10 from a cluster of each region) to test the feasibility of the Data Entry through computerized system by the community members at village level. If the outcome of this piloting shows that it is feasible/ convenient for the villagers to handle and manage, it will be implemented in other villages in a phased manner. Initially it was decided that the villages will be chosen from the previously selected pilot clusters that was selected during launching of SDF-MIS in 2012.
ICT piloting is already on board and all the three project regions are implementing this sub-project through technology transfer and induction sessions. For instance, Rangpur district office facilitated a two days training session on 1-2 November at the Kursha Cluster of Rangpur district for the VCO ( Village Credit Organization) leaders. After that another event was organized for handing over laptops and internet modem on 10th November 2015. Upazila Nirbahi Officer (UNO) of the Kaunia Upazila of Rangpur was the special guest, SDFs Regional Director of Rangpur Mr. Golam Faruque was the key discussant and SDF's district manager of Rangpur Mr. Abdul Bari Ansari was present as the chair of the event. Participants of the event highly praised and thanked SDF authority for giving them opportunity to work with ICT.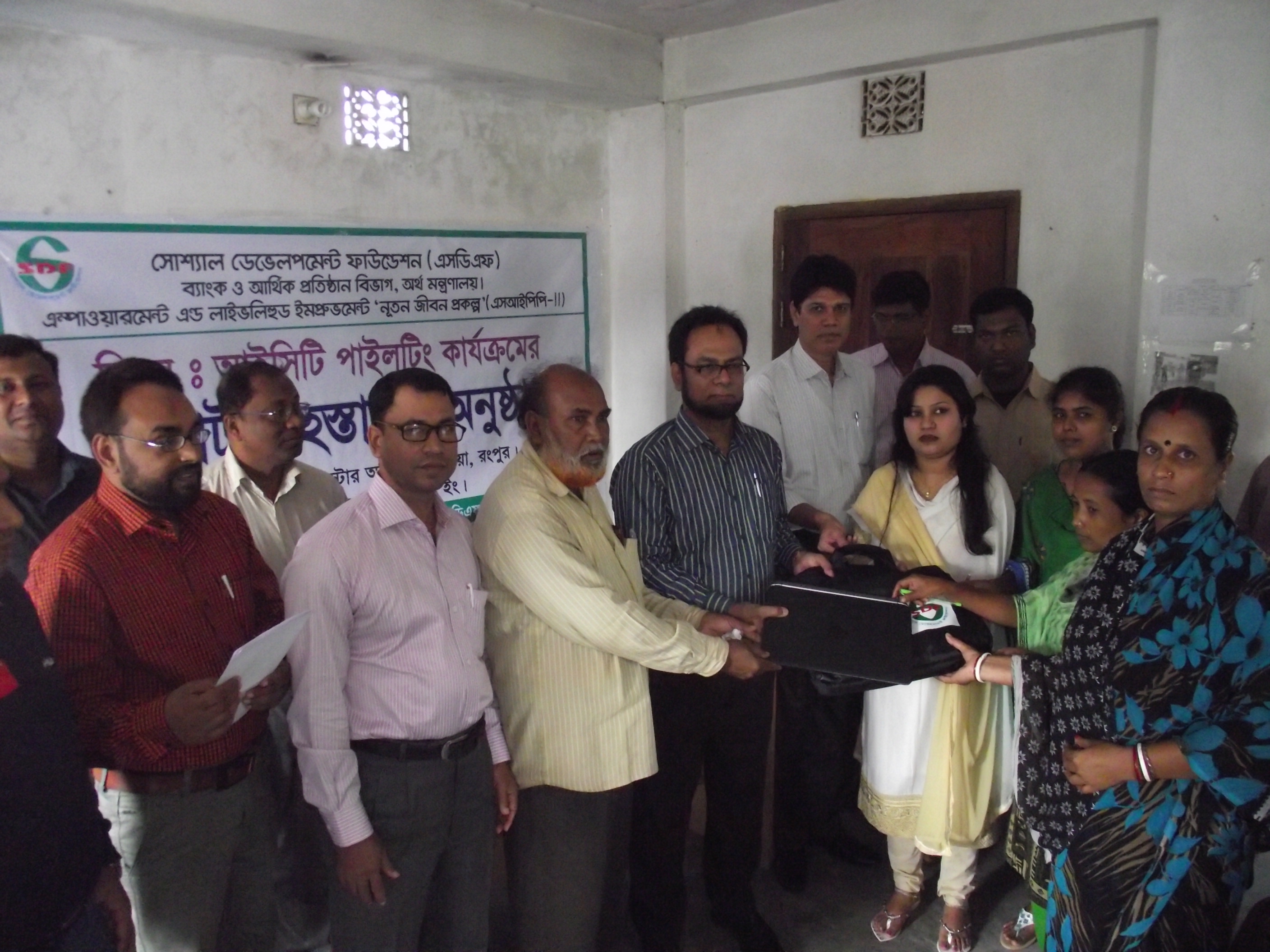 Project Areas
Innovation Corner
News and Events